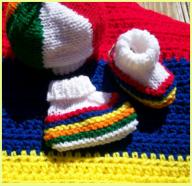 Goodnight little baby.
It is time to rest.
Put you in your bed,
Is your parents' greatest test.
Crying little baby
Break your Daddy's heart.
Wrapped around your finger,
You've had him from the start.
Pick up little baby.
Hold you close tonight.
I will keep you safe
From any kind of fright.
poem by Paula Nevison
10-18-2000